eCommerce Website and Systems
Introduction
Inheriting a v1 site, the firesqueak team quickly went to work automating the site to integrate with a CMS and building out features in support of Allbirds' roadmap. A completely rethought product page, a new flexibly extensible global navigation and new product launches, the Firesqueak team delivered on time with high quality.
A more interactive product page
Attention to details was highlighted by completely revamping the product page to support thumbnails, zoom, video and mobile.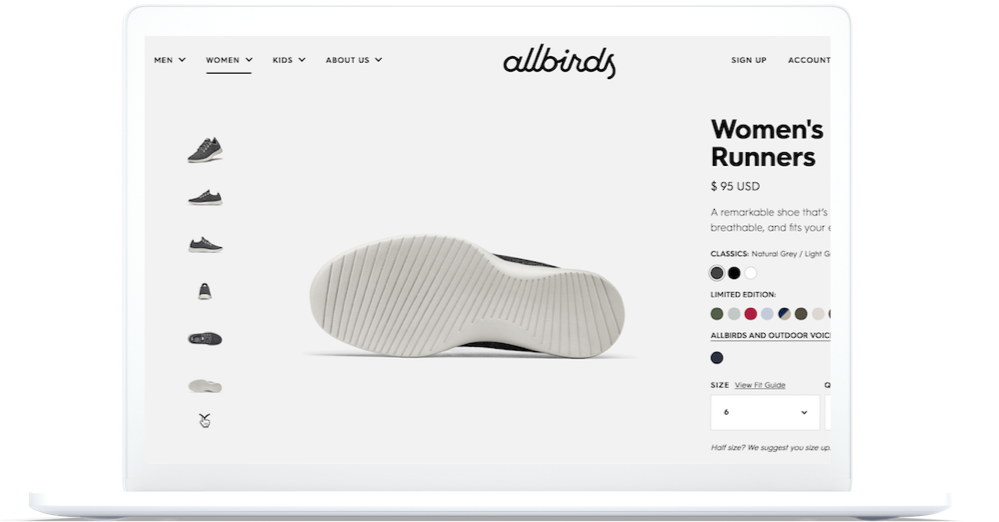 Key Features
Powerful and nimble content management

New product, new ways to explore them

A whole new navigation to find what users need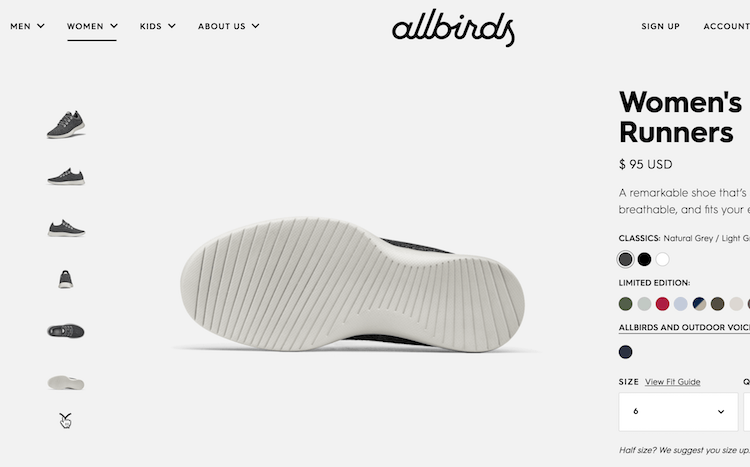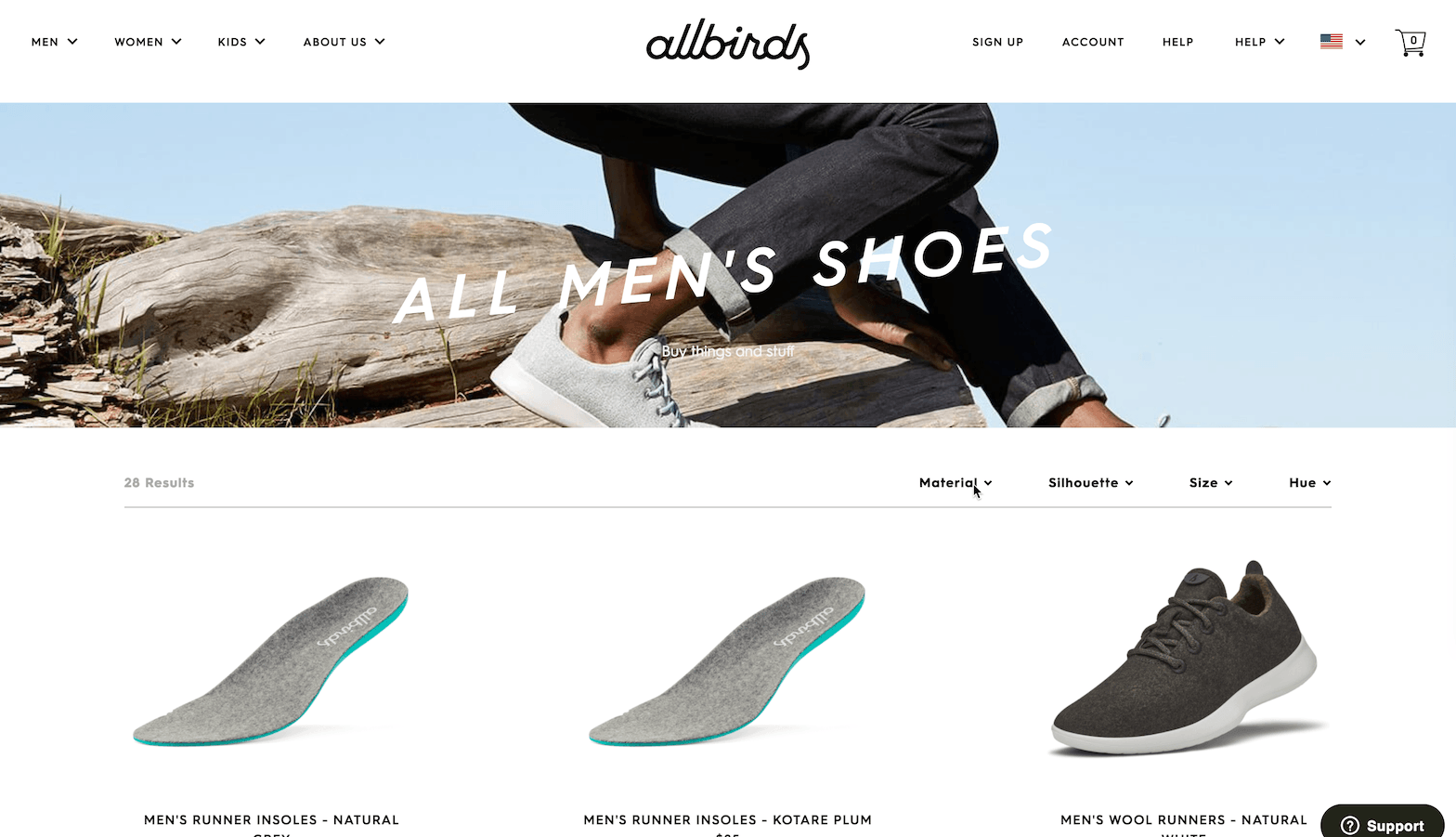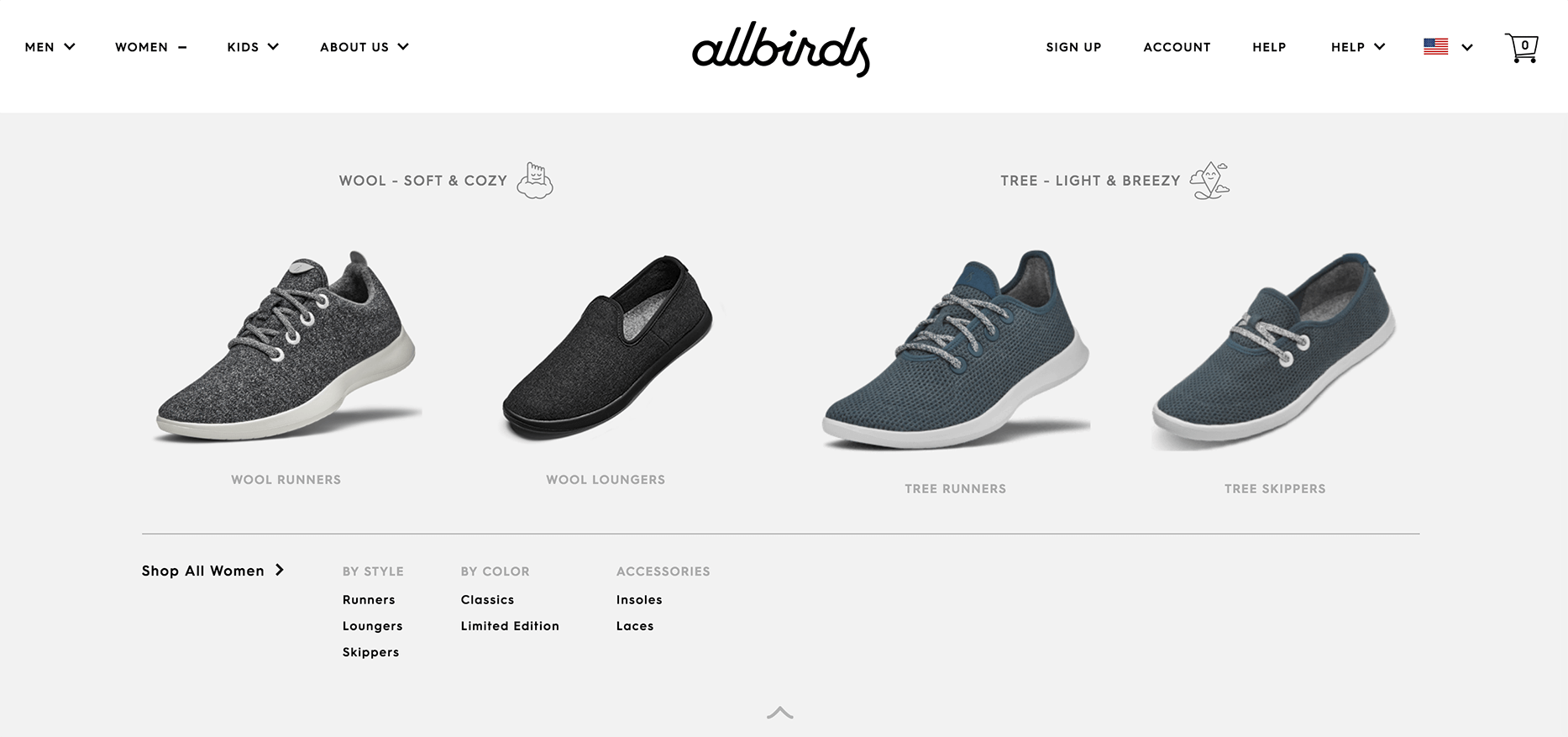 Smallbirds
Among the many product launches, the smallbirds launch was unique in that it included a free book and additional functionality and design modules not previously seen on the site before.